If ever there were a reading season, it would definitely be Fall. The weather is cooler and the leaves cover the ground. What better way to spend this time of year than snuggled up under a blanket, with a hot cup of tea, and a great read? (A: There is none.)
In this post, I'll be sharing the books that I currently have pre-ordered and CAN'T WAIT to read this Fall.
SEPTEMBER

STAR WARS: PHASMA (JOURNEY TO STAR WARS – THE LAST JEDI) by Delilah S. Dawson- (Goodreads) Releases FORCE FRIDAY, A.K.A. September 1st.
I'm so excited for this book! A. because, duh, Star Wars! But also B. because it's PHASMA!! I can't wait to learn more about Phasma!! I currently have the audiobook pre-ordered. I am not buying the physical copy yet. (I put it on my OTSPSecretSister wish list. So I can't buy it until the round ends.)
OCTOBER 3RD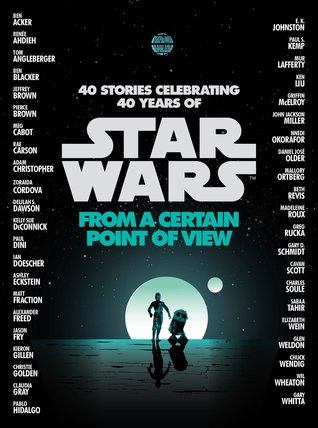 STAR WARS: DROM A CERTAIN POINT OF VIEW by Various – (Goodreads) A Star Wars anthology with 40 stories from 40 authors. I'M SO EXCITED FOR THIS ONE!!!!!! (OK, I'm probably going to say that a lot. I have to be really excited to pre-order something.)
FROM HERE TO ETERNITY: TRAVELING THE WORLD TO FIND GOOD DEATH by Caitlin Doughty – (Goodreads) As an incredibly morbid person, I of course have a favorite mortician and it's Caitlin Doughty. I loved her first book, SMOKE GETS IN YOUR EYES: AND OTHER LESSONS FROM THE CREMATORY. I find her YouTube video content to be extremely fascinating and I can't wait to see what this book has to offer.
YOU'RE ALL KINDS OF WONDERFUL by Nancy Tillman – (Goodreads) Nancy Tillman is my favorite children's book author and illustrator. She writes the books that make me cry while reading to my son. This book is all about what makes each and every one of us unique and I am beyond excited to read this to my babe.
OCTOBER 17TH
ENDURANCE: A YEAR IN SPACE, A LIFETIME OF DISCOVERY by Scott Kelly – (Goodreads) I've been following Astronaut Scott Kelly pretty closely. His year in space is hella interesting! I remember clearing my schedule the day he landed back on Earth so I could watch!! This book is going to be SO GOOD!!
OCTOBER 24TH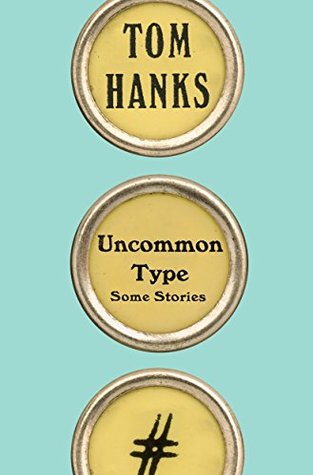 STRANGE WEATHER by Joe Hill – (Goodreads) Joe Hill is an incredible author, hands down, but I think he really shines when he writes short stories. Get in, scare the pants off ya, get out – nice and clean. I'm very much anticipating this release.
UNCOMMON TYPE by Tom Hanks – (Goodreads) Yes, THE Tom Hanks!!! An anthology of seventeen short fictional stories from Tom Hanks. I'm so down for this book. I ordered the audiobook, which is read by TOM HANKS, himself. Sorry (not sorry) I'm freaking out.
---
Those are the books that you will find me reading this Fall, snuggled up in my favorite blanket, my son in my lap, and a hot mug of Hot Cinnamon Spice tea perpetually nearby. What books are you looking forward to/have pre-ordered for Fall?